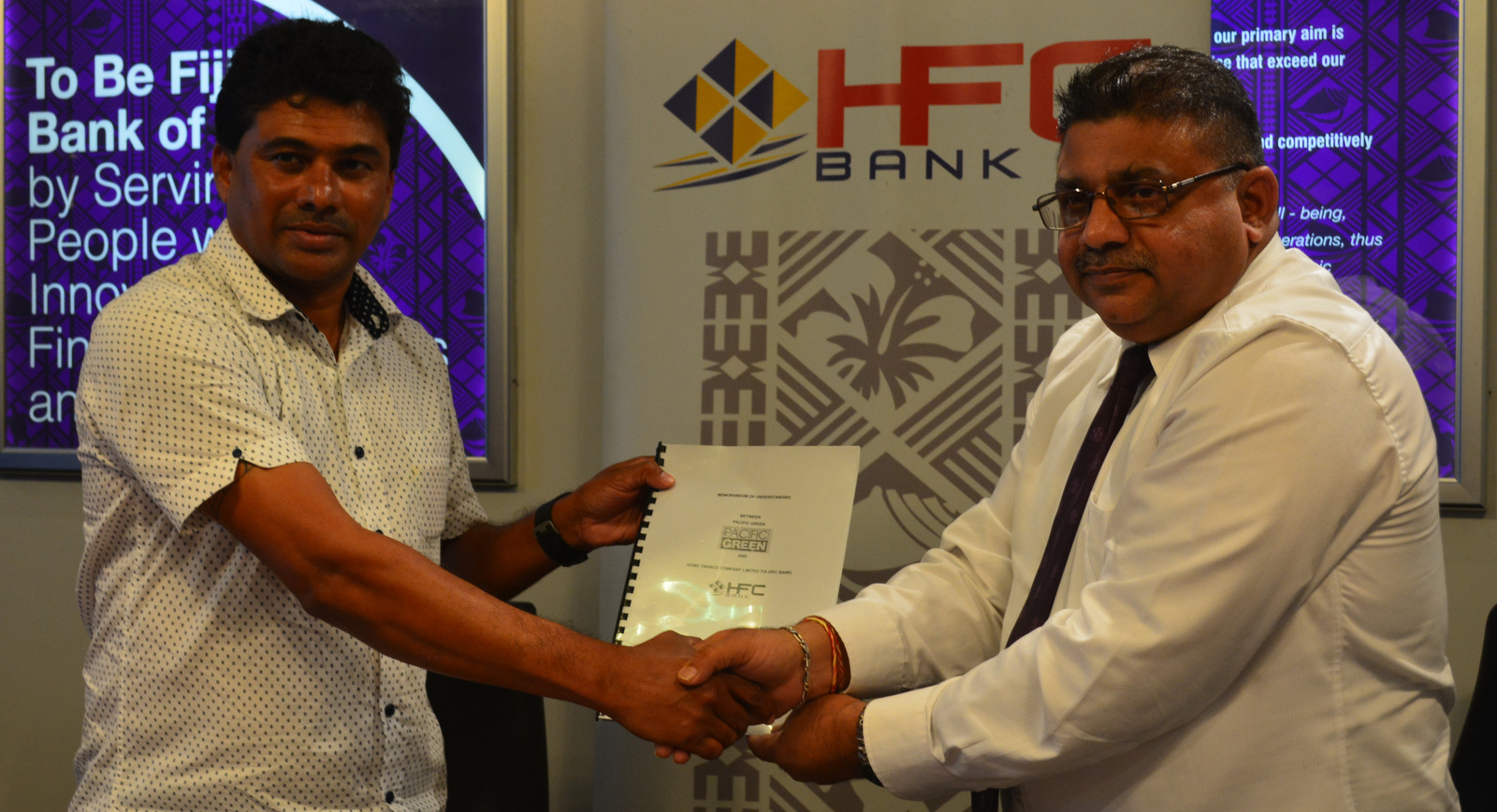 HFC Bank, Fiji's 100% locally owned bank and Pacific Green have signed a Memorandum of Understanding, making the Award winning, Premium and World Class furniture affordable and accessible for more homes.
The MOU was signed today in Suva by the Acting CEO of HFC Bank Mr. Raj Sharma and the Managing Director of Pacific Green, Mr. Ravin Chandra.
"Through this MOU, we have coupled the furniture packages with our Home and Investment Loans. Which means, if a customer takes a loan from HFC Bank, he/she will be able to add the furniture package to their loan", said Mr. Sharma.
"This is a great opportunity for customers to own world class furniture. We are giving huge discounts on the furniture packages under this MOU. Discounts go up to 52% on some items said Mr. Chandra.
"We know that owning Pacific Green furniture is something many Fijians aspire because of its world class design, premium quality and local craftsmanship, however many have not been able to afford its premium pricing. Now, with the discount and financing arrangements with our only local Bank, this dream will come true for many and we will see more homes with Pacific Green furniture". Mr. Chandra added.
HFC Bank continues to explore opportunities for collaboration that benefit the people, as such, this collaborations comes with the common shareholders of HFC Bank and Pacific Green thus synergizing. The Fiji National Provident Fund (FNPF) is the major shareholder of HFC Bank (75%) and is the second largest investor of the Pacific Green Industries (Fiji) Limited.
Visit your nearest HFC Bank branch to find out more. HFC Bank currently has branches in Suva, Ganilau House, Nakasi, Nadi, Lautoka and Labasa.