Foundation for the Education of Needy Children (FENC) in Fiji
Since 2018, HFC Bank has pledged a total of $30,000 to FENC Fiji to assist in the education of Fiji's underprivileged children. An initiative that supports the Bank's vision of 'Creating wealth for future generations'.
FENC Fiji is a non-political, non-profit voluntary organization dedicated to 'providing young minds with the tools to become sustainable and resourceful citizens' in the future through education. Education is the greatest gift to pull out of poverty. Through education the deprived members of our society are able to free themselves from the clutches of poverty.
HFC Bank Kids Fun Centre – Lautoka Hospital Children's Ward
Fiji's only 100% locally owned Commercial Bank proudly sponsored Lautoka Hospital 1st ever Kids Fun Centre. HFC Bank CEO, Rakesh Ram said "this initiative is part of the Bank's ongoing corporate social responsibility and we are pleased to assist Lautoka Hospital by funding a Kids Fun Centre that is entirely dedicated to those admitted in the children's ward. HFC Bank Community Work Committee opened the Kids Fun Centre in the presence of Lautoka Hospital senior administrators and some of the children admitted in Lautoka Children's Ward.
The entire HFC Bank family hopes that the Kids Fun Centre will provide some comfort and most importantly put a smile to our children's faces whilst they are undergoing treatment at the hospital". Lautoka Hospital senior administrators were thankful of HFC Bank's sponsorship and their willingness to fund the Hospital's 1st ever Kids Fun Centre.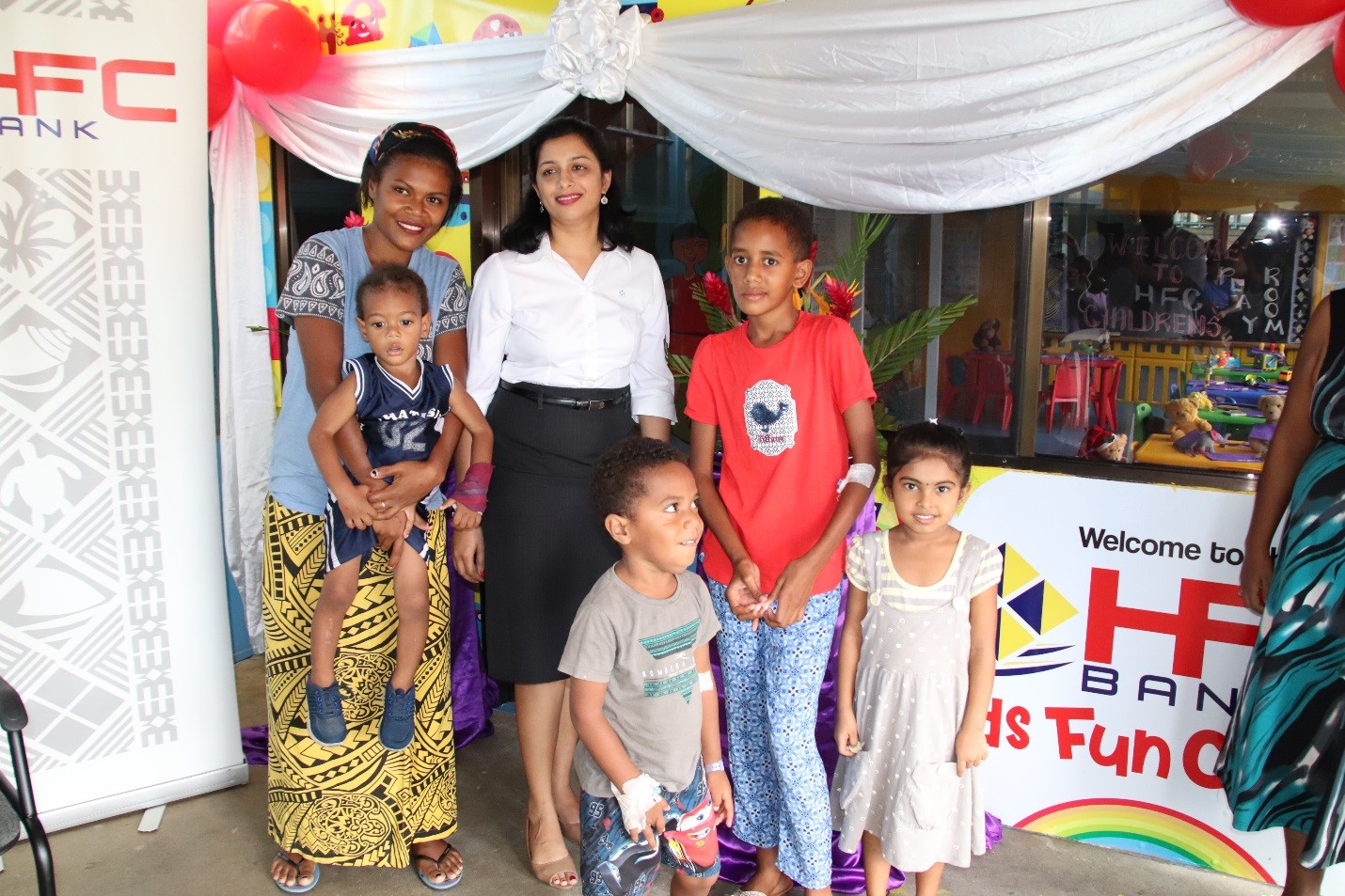 HFC Bank Supports 'No Plastic Bag' Policy.
In an effort to support 'No Plastic' policy and part of its environmental and corporate social responsibility, HFC Bank teamed up with Suva and Lautoka Councils to distributed eco bags to market vendors. An initiative that was well received by the councils to create awareness and promote alternate use of single-use plastic bags. HFC Bank teamed up with Suva and Lautoka council to distribute the bags. Association secretary, Lautoka Market Vendors Association, Filomena O'Neal said "that the concerted effort was needed to eradicate the use of single-use plastic bags and we thank HFC Bank for showing their support towards this initiative".
HFC Bank together with Suva City Council Special Administrator, Isikeli Tikoduadua handed out HFC Bank's Eco-bags to market vendors HFC Bank General Manager Operations & Transformation, Admond Chandra said 'being a fully-fledged local commercial Bank, HFC management and staff strives to support Fiji's environment wherever we can whether it is through our staff involvement in community work or the Bank committing to initiatives such as this'. "With its non-biodegradable nature, every Fijians are now fully aware of plastics negative environment impact on our land and our ocean therefore our eco bags will be an alternative which market vendors can use", Mr Chandra said. The eco bags were distributed to market vendors 2nd of January 2020.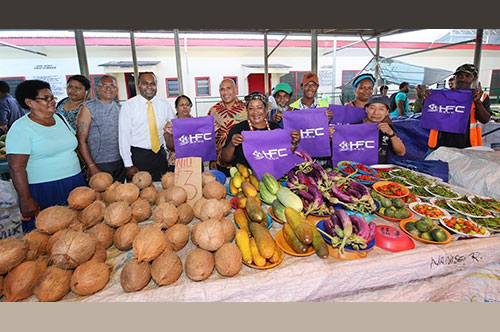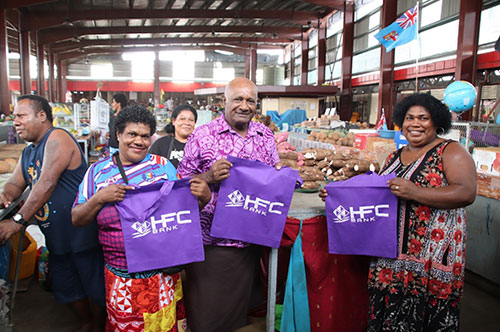 State Home visit by Credit Team
HFC Bank's Credit Department Team beat the scorching heat of the sun and serviced the State Home in Samabula as part of the Bank's "volunteer service leave" initiative which began in 2018. The team of 30 staff, gave 240 hours of volunteer leave over a span of 3 days. The team made their first visit to the home in 2019 with perishable food, sanitary donations and labor towards the cleaning of the homes compound. They also did a small backyard sustainable vegetable garden. This year, the team returned with monetary contributions towards supplementing the homes 2020 goals of provide cabinets to the residents and supplement sanitary requirements. Other works carried out were replenishing the vegetable garden, cutting grass, cleaning the compound, water blasting the foot path, cleaning their common area and other small areas that needed attention. HFC Bank staff had the opportunity to spend time and share stories with the residents.
HFC Bank's 'Volunteer Service Leave' is part of the Banks vision to allow their staff to share and contribute back to the community, bringing smiles to their faces.